Essential
Oil
Essential Oils are our nature's best kept secret and are also referred to as 'essences'. These oils are natural concentrates of different plant materials like blossoms, spices, roots, leaves, and so on Each contains its blend of dynamic fixings which figure out what reason the oil is utilized for.. While a few oils are utilized to elevate actual recuperating like to treat expanding or parasitic diseases, others are utilized for their enthusiastic worth which might improve unwinding or make a room smell lovely.
Citronella oil is an essential oil obtained from the leaves and stems of different species of Cymbopogan, especially, Cymbopogan nardus. The oil is used extensively in perfumery, incense, soap, candles, cosmetic and flavouring industries. It has antifungal properties.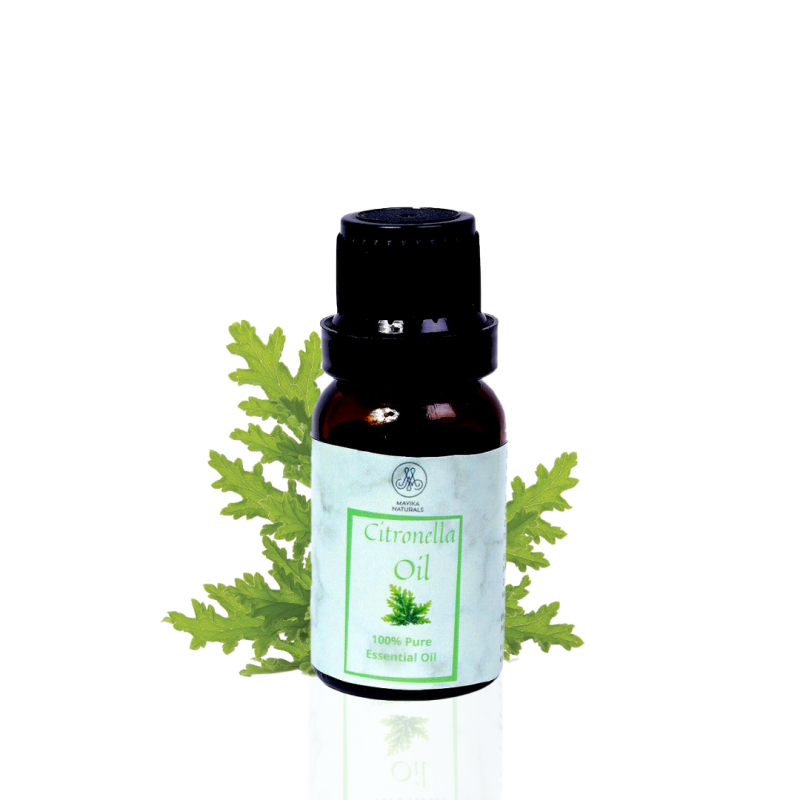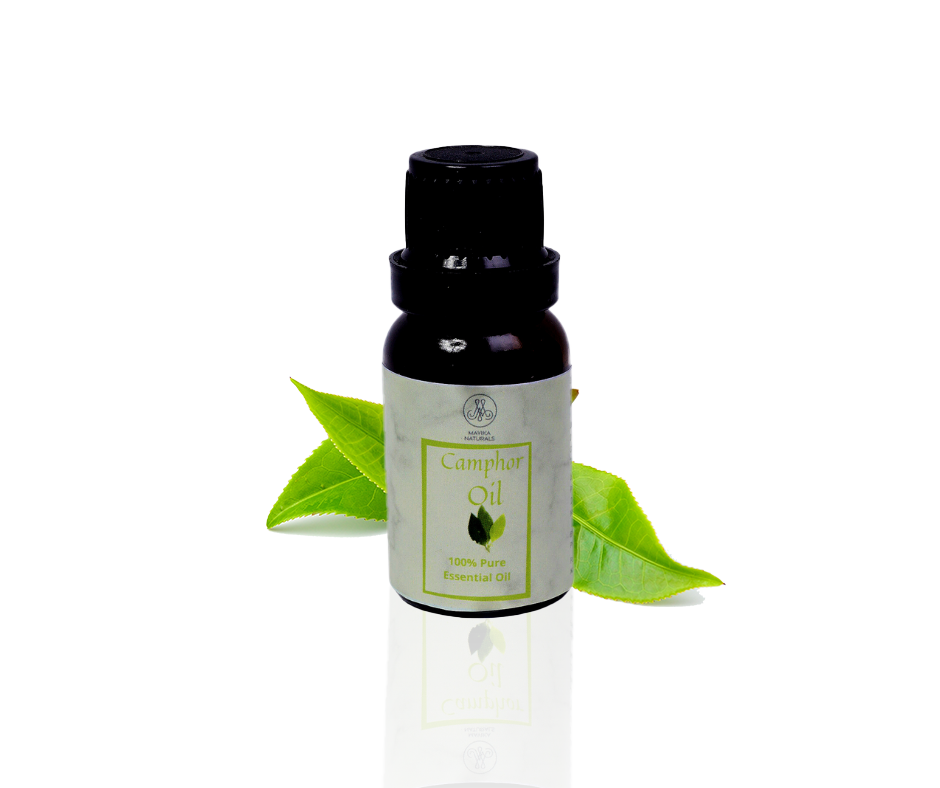 Camphor oil is extracted from the wood of camphor tree, Cinnamamum camphora. It has a variety of uses. It has anti-inflammatory properties. It is used in vapour rubs, ointments, and balms. As an ingredient in different products, it can also help clear chest congestion. Camphor oil is known for its air purifying properties.
Salvia rosmarinus (Rosmarinus officinalis, synonym), commonly known as rosemary, is a shrub with fragrant, evergreen, needle-like leaves, and white, pink, purple, or blue flowers. Rosemary oil is used to promote hair growth successfully. It may combat certain types of hair loss. Just inhaling rosemary oil can ease the stress. A diffuser can help distribute the essential oil in a room. The oil can also be applied topically, after diluting it with a carrier oil to avoid skin irritation.
Tea tree oil comes from the leaves of the tea tree, Melaleuca alternifolia, seen in Australia. The oil possesses antibacterial, anti-inflammatory, antiviral, and antifungal properties. It contains compounds that fight bacteria responsible for body odour. It can, thus, be used to make a safe and effective deodorant. This oil appears to be effective against fungal infection of the nail. Tea tree oil is found to cure acne, athlete's foot, contact dermatitis, and head lice. This oil can be diluted with water to create a mouthwash that helps fight bad breath and dental plaque. This oil should never be swallowed.
Eucalyptus oil has antibacterial properties. It can be used to cure cough, and help get the mucus out of the chest. This oil is also used in mouth-washes and toothpastes to keep the mouth clean. Spraying a solution of eucalyptus is found effective as a mosquito repellent. Eucalyptus oil can be used as an effective household disinfectant free of damaging chemicals due to its antimicrobial, antiviral, and antifungal properties.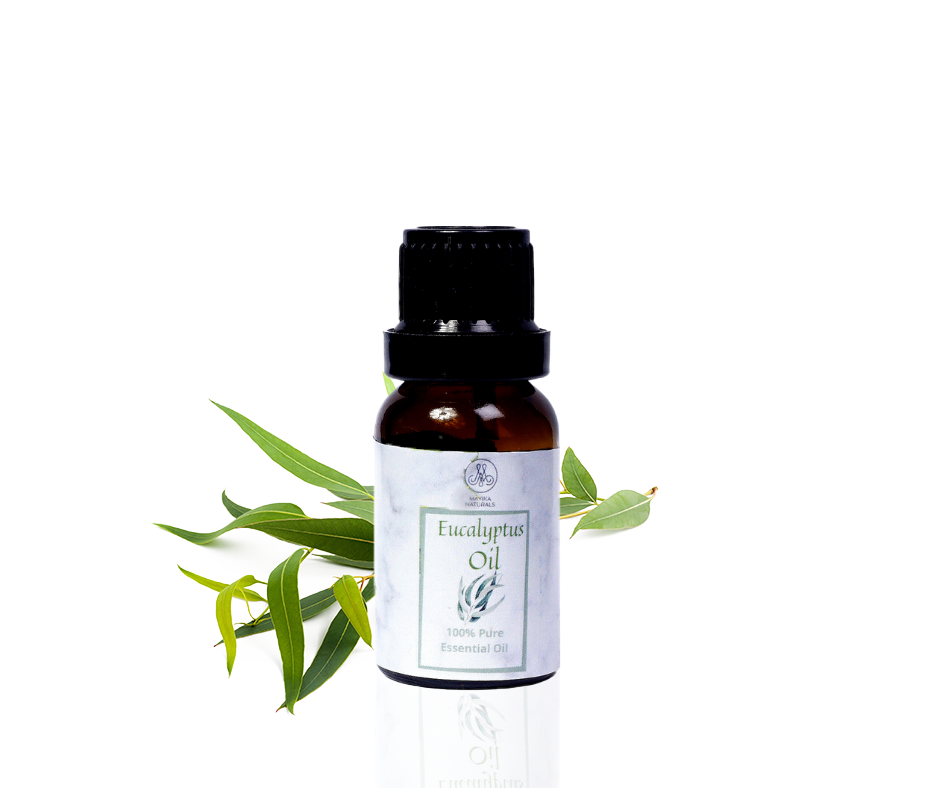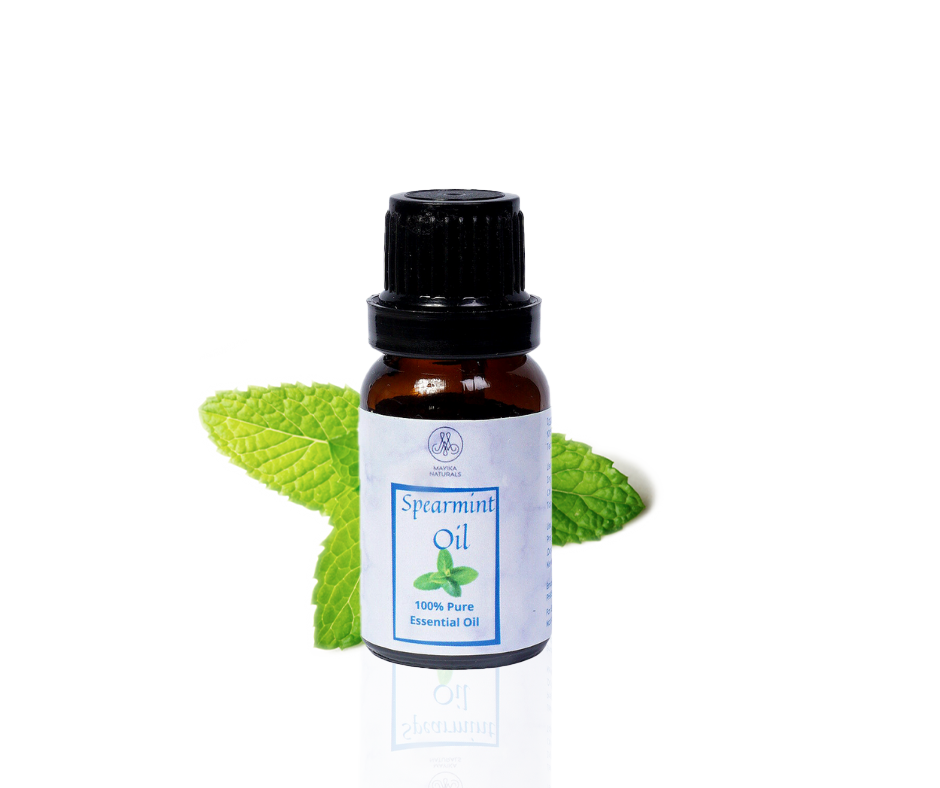 Spearmint oil can relieve headaches, reduce cough symptoms by loosening phlegm, and enhance respiration. It relieves flatulence. When inhaled, it can ease the feelings of stress and nervousness. The oil can be used topically to clear skin imperfections like wrinkles and discoloration. It is believed to enhance skin resilience and elasticity. Spearmint, with its antibacterial properties, makes an ideal skin cleanser. This oil can help relieve itching associated with dryness and skin irritations, by imparting a cooling sensation. It eases, when inhaled, stress and nervousness.
Roman chamomile is a cure for various digestive disorders including indigestion, nausea, vomiting, loss of appetite, and intestinal gas (flatulence). It is also used to relieve pain in sinusitis and rheumatic disorders. This oil is used in ointments, creams, and gels used to treat cracked skin. It is also used topically to heal wounds, burns and eczema. Roman chamomile oil is used for fragrance in soaps, cosmetics, and perfumes.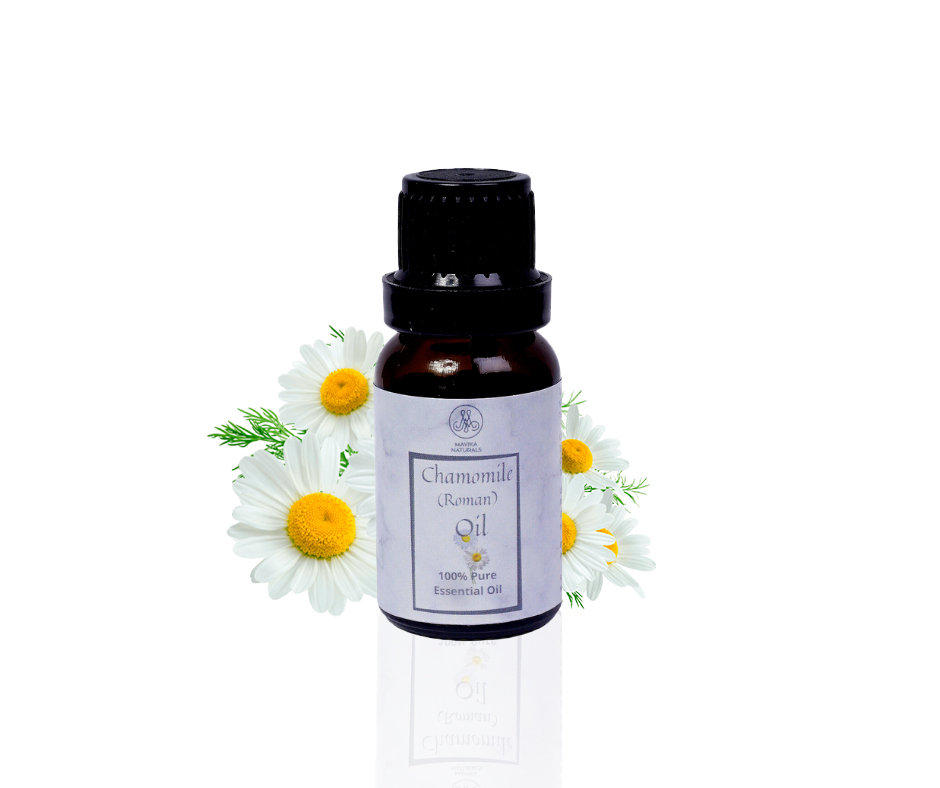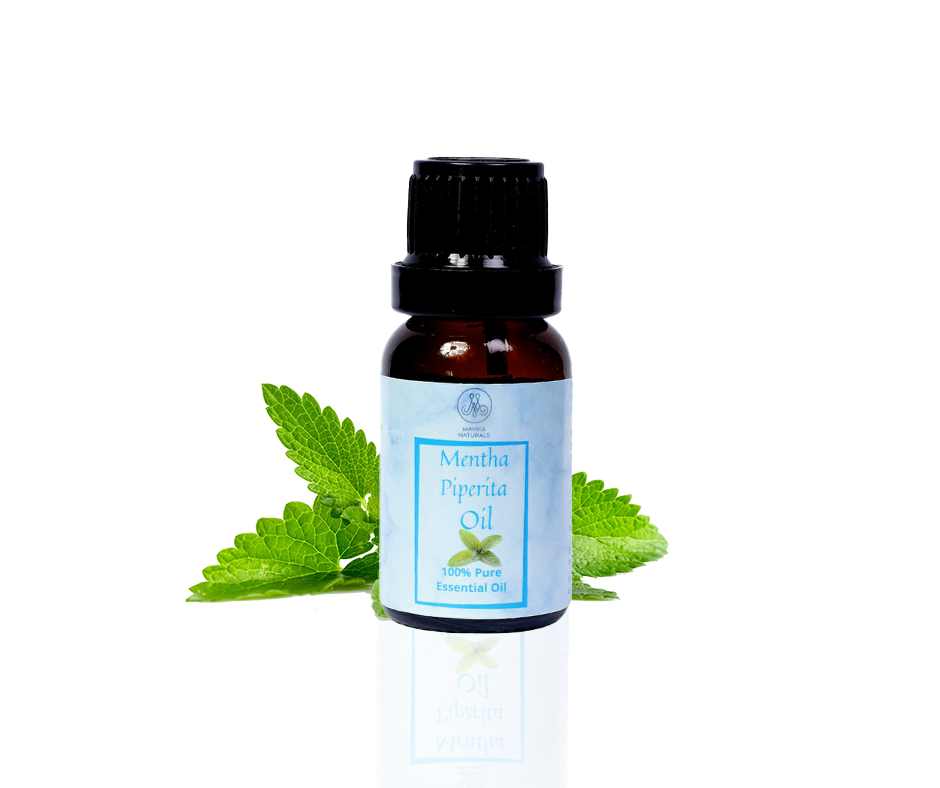 Peppermint oil is used in aromatherapy, bath preparations, mouthwashes, toothpastes, soaps, cosmetic products, and topical preparations to get relief from itching, muscle pain, and headache.
Lavender oil can benefit the skin in numerous ways. It has the ability to lessen acne, help lighten skin, and reduce wrinkles. It can be used to enhance the health of hair. Lavender oil can be used as a facial toner by mixing two drops of lavender oil with one teaspoonful of witch hazel. This oil can be mixed with tea tree oil and diluted in a carrier oil to treat dry skin. It can reduce discoloration, dark spots, hyperpigmentation, lessen blotchiness and redness.
Frankincense oil, also known as olibanum, comes from trees in the Boswellia family. This oil promotes a feeling of relaxation and peace. It is used to soothe the skin and reduce its blemishes. This oil has so many benefits that it was the proverbial gift to Infant Jesus
Disclaimer  : Not a medicine. For external use only. 
As a training organization we are conducting different types of trainings. The participants vary from 20 to 450. In which ever training we have used the product 'SMARTCHAMP' we could see the difference in learning and retaining capacity of the participants. Actually this product has enhanced the acquiring and retention capacity and helped them to be in a good and relaxed mood. Thank you SMARTCHAMP and thank you Maya for this amazing product. I recommend this product for all especially students.
Dr. Jiji Vijayan
MD, Lifeline Mindcare
I have been using ProExcel for the last few months before facilitating any workshop... It helps boost my confidence and deliver more effectively than before... Thank you Dr. Maya for this wonderful gift. I would certainly recommend it to other professionals to use it to enhance their energies.
Varsha Punwani
ProExcel, is effective in keeping me energized. Even in hectic days with a great number of patients, this product has helped me stay energized till evening. As a practising Ayurveda Physician, i was very critical while using this product. But i could really feel myself staying energized even on hectic days of practice
Dr. Krishna Kumar Ms
Chief Physician, Alikkal Ayurvedics